[flickr]photo:6814247213[/flickr]
Are there more perfect shoes for a crafty person? I saw these Campers at my local shoe store, Gravity Pope, and I love them! Measuring tape! They had in them in this yellow, or a grey (which looks more mauve-y on their website). I just love the yellow though, it seems more like the iconic measuring tape in my mind. I love the metal finisher on the end of the strap – another great measuring tape detail. To me, in the summer yellow is practically a neutral! I'd wear them with my denim shorts, my yellow skirt, my blue skirt, cute sundresses of any colour….
I also really like Camper shoes, they're always so comfy, even the heels. I have a pair of grey suede heels, and some grey/royal blue flats and both are very comfy, although I probably should have bought a half-size bigger in the heels for shoes I could wear for longer amounts of time.
I suppose a true crafty person would make their own pair, out of actual vintage measuring tapes, but while I'm happy to make myself clothes, I have (so far) drawn the line at shoes. Who wants to be halfway to work when the stitching on their shoes bursts?!
What would you wear these with?
Would a sundress in this fabric be just a bit too too much? 😉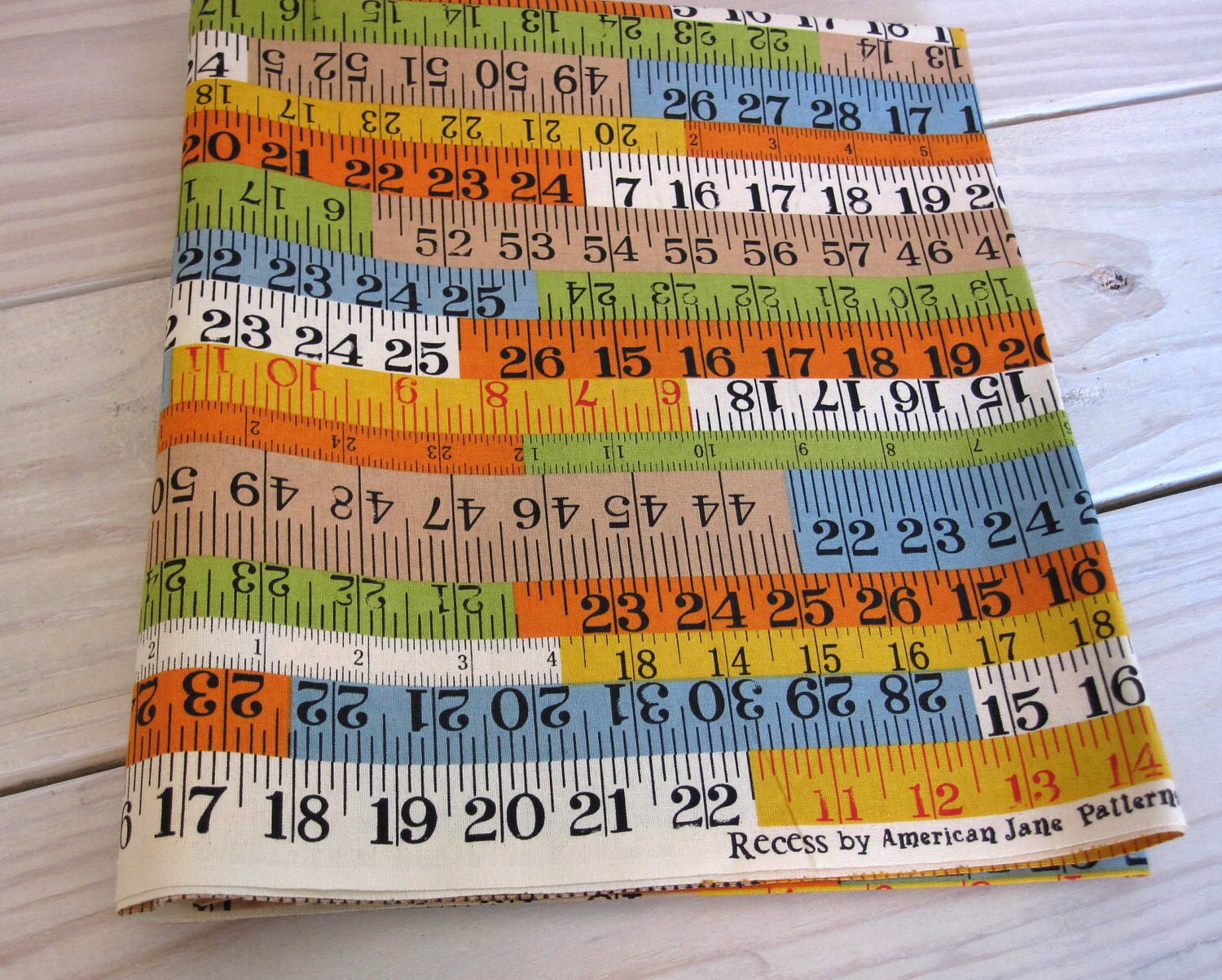 The fabric is from the Recess line by American Jane Patterns – it came in a few colourways from what I remember, but this is my favourite.